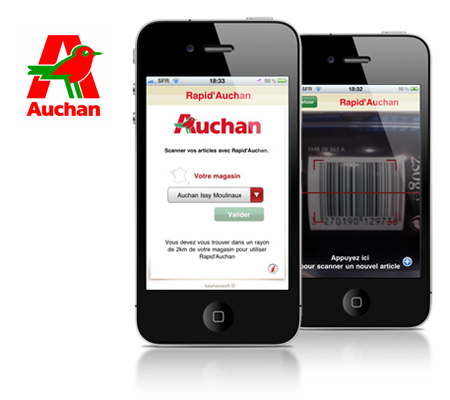 About the project
Client : Auchan
Year :2012
Country : France
To supplement their device-based self-scanning solution already available in stores, Auchan used KeySelf-Scan to release Rapid'Auchan, their mobile self-scanning app. Thanks to this app, the clients can scan the items of their carts with their phones' camera.
This service allows clients to save time during checkout process even if the store has no self-scanning device available.
To release this service, Auchan used our module KeySelf-Scan Mobile, 2 specific apps, connected to their device-based self-scanning server. An easy solution that allowed them to offer the service on mobile in a few months while capitalizing on their existing system.